KickItFresh Sneaker Photo Blog
The freshest Nike, Air Jordan, New Balance, Adidas, Vans, Saucony, Asics and more!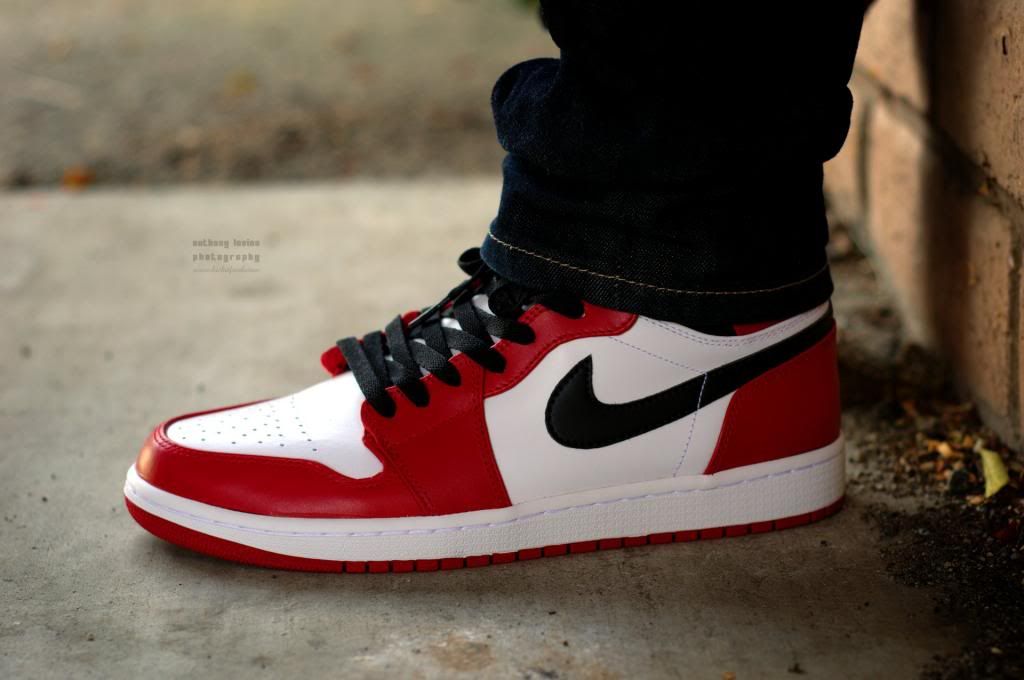 Here we have a retro of an original colorway of the AJ1. The materials aren't awesome, but this is a dope colorway and worth a spot in any collection. They get their name from the colors, which match the uniform colors of the Chicago Bulls.
YEAR OF RELEASE: 2013
STYLE CODE: 332550 163
MATERIALS: Leather
COMES WITH: Black laces
STREET VALUE: $175. I got my pair from
premierskateboarding.com
!